Hair Weaving at Bangalore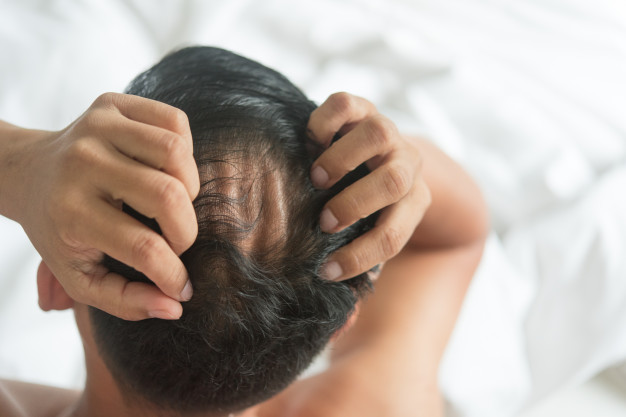 Hair weaving at Bangalore
Bangalore stands in second place for the best hair treatments in India. That is a statement by itself that tells us about the number of hair experts present in the city. Among many available treatments, hair transplantations top the list and hair weaving is one of the options available at your nearest hair clinic in Bangalore. read on to know more about hair weaving in Bangalore.
What Is Permanent Hair Weaving?
Hair loss is the most common phenomenon that is faced by many.  The factors that lead to hair loss can be stress, age, nutrient deficiencies, hormonal imbalance, pollution, excess chemical hair product usage, and even genetics. The technological developments have been phenomenal in recent years and have many treatment plans available for hair loss issues. 
Hair extensions and hair transplantations are the best available solution for hair loss. They cater to different needs and can be used according to convenience. 
Hair extensions are a common type of hair treatment and it has both permanent and temporary options.
Permanent Hair weaving is a non-surgical method that gives hassle-free hair restoration. Considered the best alternative to hair transplantation, hair weaving is a convenient styling option giving us an assortment of hairstyles to try on. 
As the name suggests, the hair extension is woven/sewn into our hair with nylon threads. The hair used for weaving can be chosen between synthetic hair and natural hair. The weaving is a non-painful method, accompanied by slight discomforts that appear during the process and fade away in a few hours. 
The cosmetic industry has grown by leaps and bounds making hair weaving a comfortable option among other hair extension types. Hair weaving can be classified into the following types:
Tracking – An experienced hair expert is considered for this method since it involves multiple steps for sewing. The patient's hair is firstly braided and sewed into concentric circles. The hair follicles are horizontally sewed into the braids. Since its done horizontal formation, it is named a track.
Bonding – in this procedure one single hair follicle is taken and then made into multiple partitions or segments. These partitions are attached to the existing hair with the help of glue called keratin which is dermatologically tested. The final look will be as natural as the real one. 
Fusion – Fusion has two methods of hair weaving called hot fusions and cold fusion. In hot fusion, the hair is divided into smaller segments and keratin glue is slightly heated with hair iron equipment before wrapping it into the hair segments. Extra care is taken by the hair expert to make sure that the hot glue does not cause any skin damage.
In cold fusion, hair strands are put with the help of a few tiny ring beads and additional tiny clamps are added for the firm grip of the hair strands.
Net Weaving – In this method, the hair extensions are not directly attached to the scalp. A net sheet is woven to the braid structure and the extension hair is sewn to the net. In this process the net acts as a barrier between natural and extended hair.
The above types would be chosen considering the hair texture and length of hair and also the choice of the recipient. 
Hair weaving is the best solution for both hair loss and baldness too since the weaving makes hair look as natural as real hair making more people opt for it rather than hair transplantation and hair loss treatments
Hair Weaving Proves to Be Advantageous for the Following Reasons:
Economical – This process is low-priced making it accessible to various sections of people. 
Instantaneous Results – Since the procedure is not surgical, the results are experienced instantly. 
No Injuries – The procedure does not include any incisions so there are no cuts or bleeding or pain in any wounds.
Easy Maintenance – pos procedure maintenance is very easy. The person can shampoo, comb and also style the hair according to the requirement.
No Side Effects – The side effects are nil in this procedure as there is no inclusion of medications or wound dressings.  
How Long Will Hair Weaving Last?
The hair weaving lasts for 4 to 8 weeks considering how effective they are taking care of. The maximum duration of the hair weave would be up to 5 months considering the method of weaving opted and also the post-weave care, after which the doctor visit is mandatory for managing the hair weave.
Extreme styling or chemical product usage may harm the keratin glue and affect its efficiency to stick for a longer duration. Quality hair products and maintenance of hair weave basics will help it to last longer. Frequent doctor's visit is not a necessity for this hair extension.   
Is Hair Weaving Successful?
Hair weaving proves to have a success rate of 90 – 95% in recent times according to a study. Hair weaving holds a good position in the world of both hair extensions and also hair transplantation. The reason is, hair weavings are affordable and eliminate the number of procedures that hair transplant requires. When there is a medical illness or age issue or even genetic factors that restrict hair growth, other methods of hair transplants and medications may not give productive results. Hair weaving is also cost-effective compared to other hair extension methods. 
 So hair weaving would be an ideal solution that caters to our needs and also is an effective method of having stylish lustrous hair. 
What's the Difference Between Weave and Wig?
In the world of hair treatment, many terms come across, that sound similar. But it is important to know each has its pros and cons. Also, the techniques and technology used in each are quite different from each other. In the world of hair extensions, hair weave and hair wig sound very familiar and we tend to misunderstand that both are the same. The below information highlight the differences between them.
Before checking out the differences, let us know the meaning of both hair extensions. 
Weave – in this method, the hair wefts are stitched to the braided natural hair which helps in increasing the volume of hair and also makes it look lengthy.
Wig – A wig is a hair covering that covers the entire head and comes in a variety of hairstyles that can be changed at convenience.
The basic differences between weave and wig come under the following points:
Usage – Hair weaves belong to the family of hair extensions that help to enhance the look by adding extra hair to the existing mane whereas wigs are used for hair covering that covers the complete head.
Cost – Hair weaves are termed to be expensive when compared to wigs. Since hair weaves involve a lot of steps such as doctor consultation, expert opinions and sewing techniques the cost of it increases to achieve the results. 
In wigs, there is no involvement of medical and expert opinions and can be used in the comfort zone. 
Appearance –The weave does not cover the entire scalp, only part of it is covered with the hair extension.
 In wigs, the entire scalp is covered and a variety of hair wigs can be used. 
Assistance – Weaves require expert hands like a hair stylist or doctor to assist in removal or maintenance. 
Wigs do not require any third-person involvement since we can only remove and maintain them with a few basic tips. 
Duration –The hair weave lasts up to 2- 3 months. 
The wig lasts up to a year with good maintenance.
Follow-up – The hair weave requires regular follow-up and treatment once in 2-3 months.
Wigs do not require any follow-up or treatment and can be changed very often. 
Being named under the city of urban development, Bangalore has many hair weaving facility centres that provide expert opinions and also enhance the quality of experience with the updated technologies involved in the procedures.