Scalp Psoriasis Treatment In Bangalore
Due to the pollution and rough chemical-based hair care, itchy scalp and dryness are common problems for everyone. Not only that but also excess stress and a busy lifestyle also can ruin the softness and natural oil of the scalp, it causes dandruff. 
If you are suffering from this, like scalp and dandruff kind of flakes problems then you need to give a closer look at your scalp. As there can be another problem instead of normal dryness or dandruff.
If you found a patchy, red, swelling area surrounded by dry silvery white scales then you can contact the best scalp psoriasis treatment service.
What Is Scalp Psoriasis?
It is an infection that is mostly caused by a damaged scalp. Because of the infection, the scalp becomes dry and itchy. Gradually red patches are visible on a small area of the head or the entire scalp. Scalp psoriasis is too similar to the dandruff problem. Gradually the infection raise throughout the skull, and people will find less hair on the scalp. 
This scalp problem is not infectious which means do not spread from another person to another. But can cause severe damage to the entire skull skin. With proper treatment, the situation can be overcome but it takes some time to be cured. In case of a severe problem, there is no shortcut treatment. So, if you find any symptoms of these problems immediately contact a dermatologist before they spread. 
Causes of Scalp Psoriasis: 
Like cancer or genetic mutation, the cause of scalp psoriasis is still unknown to medical researchers. According to them, the most common cause is this function of the immune system of an individual.
 It is not an infectious disease which means you cannot get this problem from another person. White blood cells give us natural immunity by fighting other viruses and bacteria. But according to medical experts, the excess amount of white blood cells can cause this kind of skin problem.
From the study of medical researchers, another fact comes in front that genetic and lifestyle factors also apply a huge role in the development of Psoriasis.
Family History has a direct connection with the skin problem. If your family member you're as your parents or grandparents once had skin psoriasis then there is a chance this can happen to you.
Smoking is truly injurious to health. Smoking can cause scalp psoriasis. Not only smoking during the treatment procedure can also higher the chances of severe infection.
Stress is another factor that can trigger this problem and also can affect the treatment procedure negatively.
AIDS or HIV-Infected patience especially children have a higher risk of scalp psoriasis. 
So it will be better to avoid this kind of regarding effects of scalp psoriasis. Leader a Healthy lifestyle to avoid any diseases like this. 
Symptoms of Psoriasis: 
At first, the symptoms may not be visible if the infection is minimum. Gradually that problem starts showing its symptoms. The comments symptoms of scalp psoriasis are given below: 
The scalp skin will become scaly in the infected area.

Gradually the scaly area turns into red and bumpy patches and slowly it will spread throughout the scalp.

After some time the red-colored scales will turn silvery-white and will fail down.

 The dry scales will fall like dandruff which is why people cannot understand whether it is dandruff or other kinds of skin infections.

Natural moisturizer and oiliness of the scalp will lose and it will become completely dry. That is why the dry skin of the infected area falls like dandruff.

Not only is dandruff like dry skin the scar also becomes very much itchy.

People suffering from this problem, will feel a burning sensation on their scalp after the itching or normally.

Another symptom is hair loss. Due to this problem, the hair follicle loses strength and causes hair loss. 
All these symptoms are common with dandruff problems. People who have dry scalps always face these kinds of symptoms like itching dandruff redness of the scalp hair fall. So, they ignore or treat them with the wrong treatment. So, it is important to consider scalp psoriasis
Treatment of Scalp Psoriasis: 
The treatment of this problem is effective and after the treatment, you will get your hair back. As the skin of the scalp improved from the dry situation then the hair grows back. When you visit the dermatologist for the treatment, they will do a biopsy to confirm whether it is dermatitis or simple scalp psoriasis.
There are two kinds of treatment involved in the treatment procedure for this problem. Let's check out what are the treatment procedures to get rid of this problem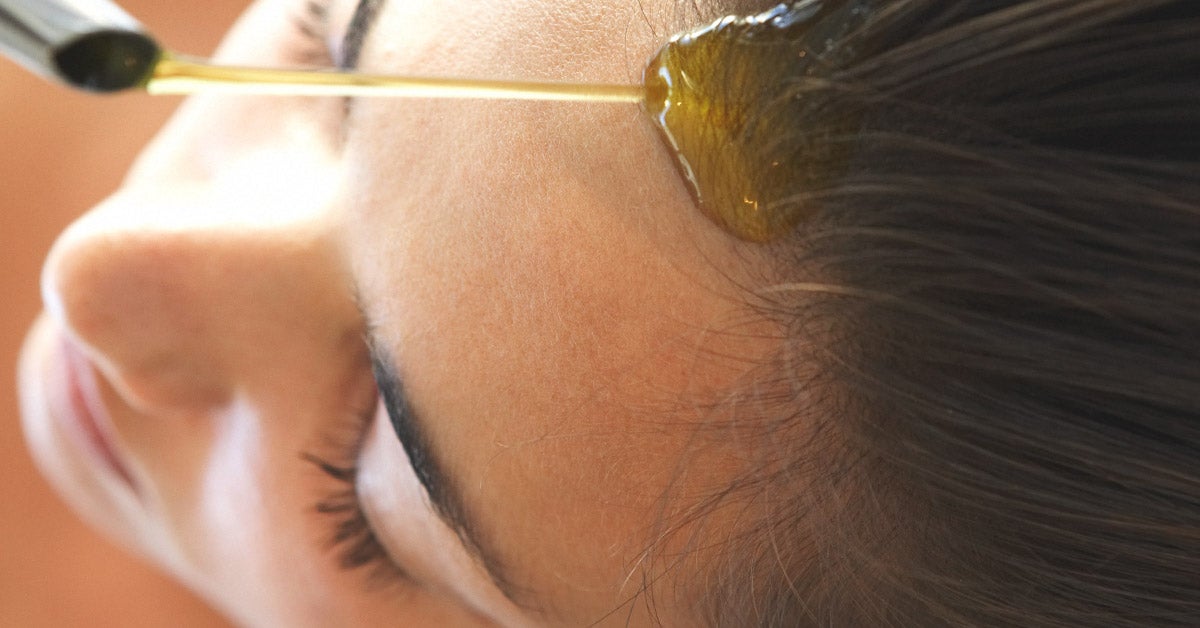 Treatment-1  
This treatment is used for small infections and is also prescribed by the doctor. Medicated shampoo, cream, and lotions are commonly used to treat the problem.

The medicated product should contain two medicine components approved by the FDA for the treatment of Psoriasis. These are salicylic acid and coal tar.

The doctor prescribes products for this problem that will contain a higher concentration of salicylic acid or coal tar.

Anthralin is also medicated product approved by the FDA to treat this problem.

Antimicrobial is used to treat bacteria or yeast infections that can also help to treat scalp psoriasis.

Calcipotriene and betamethasone disproportionate which is a derivative of Vitamin D and combined with strong steroids are used to treat this problem.

Tazarotene which is a derivative of vitamin A also used to treat this scalp problem.

Other topical steroids approved by FDA can be used to treat this scalp problem.
For the best result, put these medicines on your scalp properly. You have to follow the direction given by the dermatologist until your skin heals. It will take at least eight weeks or more in case of severe infection. Once you recovered from this problem keep the infection away from your life by using the medicated shampoo containing coal tar regularly or twice weekly.
Treatments-2 
If the symptoms are visible in several areas on your scalp, then dermatologists will follow this kind of treatment procedure. Also if the topical treatment results in no effectiveness then the doctor alters the topical treatment with office treatment.
Dermatologists mainly choose to inject steroids directly into the infected area, if you have mild scalp psoriasis. 
Phototherapy with a laser or non-laser light is also a part of this kind of treatment. Ultraviolet light with high-intensity laser light helps to treat the entire scalp to get rid of scalp psoriasis. The doctor also may prescribe you to go out in natural sunlight for a brief period if you have shaved head or very thin hair. 
Treatment for severe problems: 
If you have a severe infection then the doctor may prescribe an oral drug or injection that needs to be directly pumped into your vein. 
Oral medicines includes corticosteroids, soriatane, cyclosporine. These all are strong steroid kind of medicine that can cause different side effects. 
The FDA-approved drugs are called biologics that are used to treat this problem.
So, if you are suffering from this kind of skin problem then do not experiment which several market-based products, directly contact the experts in Bangalore to treat the scalp psoriasis. With proper treatment, you can recover from this issue genuinely. And your hair will grow back again once the treatment is complete and as long as you maintained your scam with the medicated shampoos.